Kashiwa-no-ha Smart City, 2017–2018 ULI Global Awards for Excellence Winner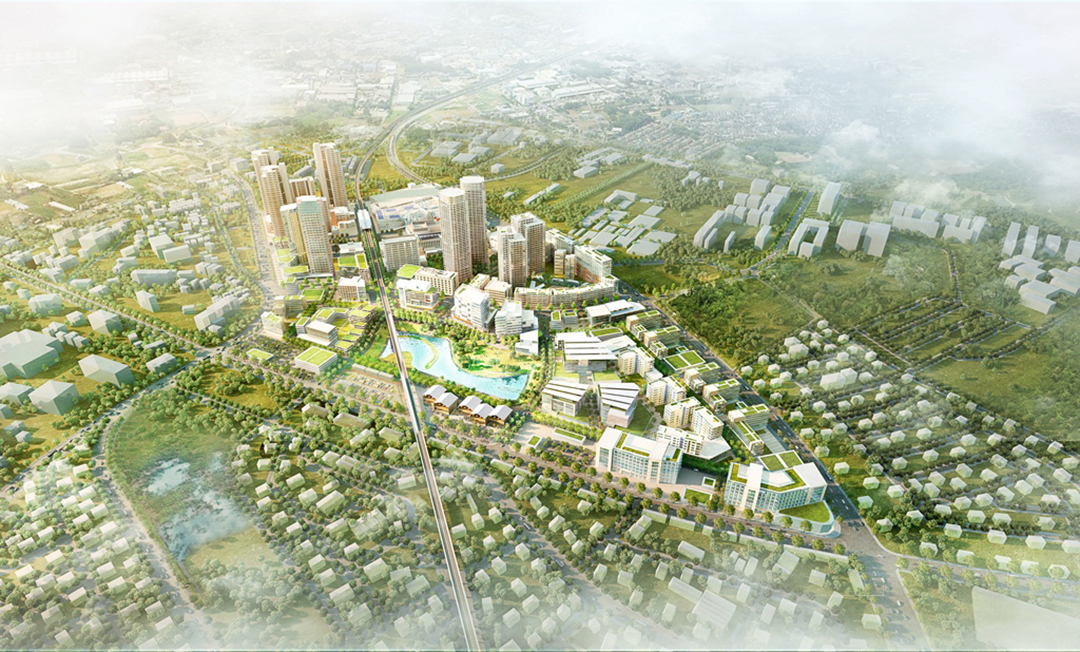 Kashiwa-no-ha Smart City
We are excited to announce that Nikken has been recognized as part of the design team of the Kashiwa-no-ha Smart City development project receiving a prestigious ULI 2017/2018 Global Award for Excellence.
Kashiwa-no-ha Smart City PV:
https://youtu.be/a8Gz2bhWMgo
Since 1979, ULI has honored outstanding development projects in the private, public, and nonprofit sectors with the ULI Global Awards for Excellence program, which today is widely recognized as the development community's most prestigious awards program.
ULI Awards for Excellence recognize the full development process of a project, not just its architecture or design—although these elements play an important role in the overall project. Each award is presented to the development project.
Nikken is proud and honored to be associated with the Kashiwa no ha Smart City, development project and is proud of its input at a variety of levels from planning, urban design, research and smart city consulting through to public realm design.
Kashiwa-no-ha is an environmentally and technologically innovative, smart and mixed use, transit oriented development that emphasizes high quality open spaces. It pioneers an urban planning approach for a resilient neighborhood with an active and vital community. In 2016, Kashiwa-no-ha Smart City became the largest LEED Neighborhood Development Plan Platinum–certified smart city in the world, boasting advanced approaches to low carbon development and energy management.
The development has proven to be very successful and popular particularly amongst young families.
■ Project Information:
Location: Kashiwa City, Chiba Prefecture, Japan
Developer: Mitsui Fudosan Co. Ltd.
Master planner and coordinator: Urban Design Center Kashiwa-no-ha (UDCK)
Designers: Nikken Sekkei Ltd, ZGF Architects, Jun Mitsui & Associates Inc. Architects, Studio on Site (Landscape Architects)
Site Size: 273 ha
About ULI:
ULI, the Urban Land Institute, is a nonprofit research and education organization supported by its members. Founded in 1936, it now has almost 40,000 members worldwide, representing the entire spectrum of land use and real estate development disciplines working in private enterprise and public service. A multidisciplinary real estate forum, ULI facilitates an open exchange of ideas, information, and experience among industry leaders and policy makers dedicated to creating better places.
One of the world's largest architectural design firms with over 2,500 professional staff, Nikken Sekkei and its six Group companies offer comprehensive design, engineering, management, consulting and R&D services. Established in 1900, the company's portfolio consists of over 25,000 projects in 50 countries. Its activities cover a wide spectrum of sustainable public and private endeavors including: new city design, high-density/mixed- use transit-oriented developments, super-high rise buildings, business parks, offices and facilities for commercial, cultural, educational and healthcare use. Nikken is headquartered in Tokyo and maintains branch offices in China, Korea, Vietnam, Singapore, Russia, Spain and the UAE.