Nikken Sekkei Thailand Showcases the Future at Bangkok Design Week 2023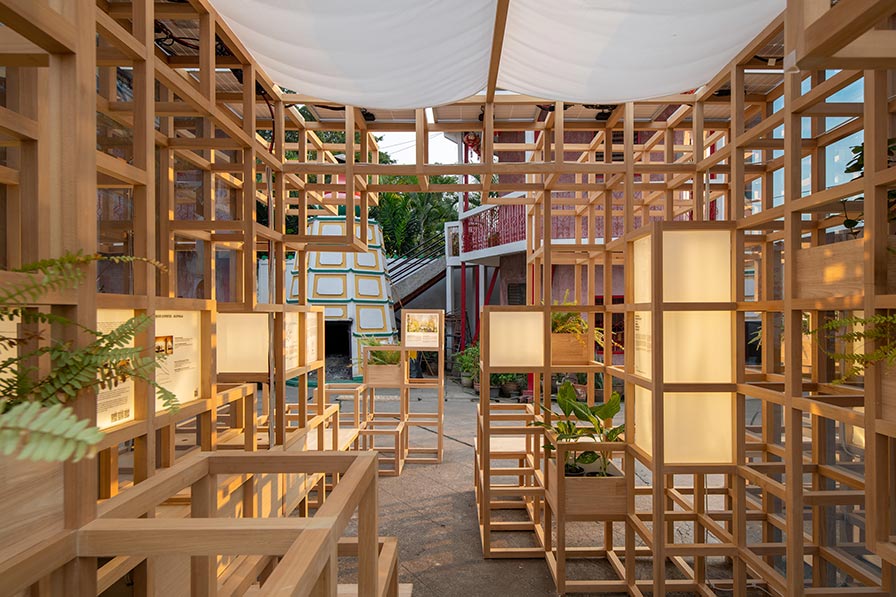 Nikken Sekkei Thailand showcased its vision for a wooden future at Timber Interface Pavilion, part of Bangkok Design Week 2023 held at Thailand's Rong Kueak Shrine from February 4-12. The display was erected in coordination with the event's "Urban NICEzation" theme, which highlighted various research efforts on how wooden cities may help the environment while yielding mental and physical benefits from close everyday human contact with nature. The versatile structure features cubic forms that are arranged for use in seating and exhibition areas. Solar panels help it to achieve "zero-energy" (in which buildings produce enough renewable energy to meet their own energy needs). Meanwhile, mirrored walls create an infinite loop of reflection to simulate boundless city expansion.

Under its futuristic "Wooden Metropolis" concept in which cities are developed with artificial intelligence (AI), robotics, and smart technologies, Nikken Sekkei Thailand anticipates that construction materials such as timber will have an important role to play. Wood does, in fact, exhibit more sustainable attributes versus a range of other construction materials. Timber Interface Pavilion represents a small-scale vision of the company's effort toward achieving economic, social, and environmental sustainability.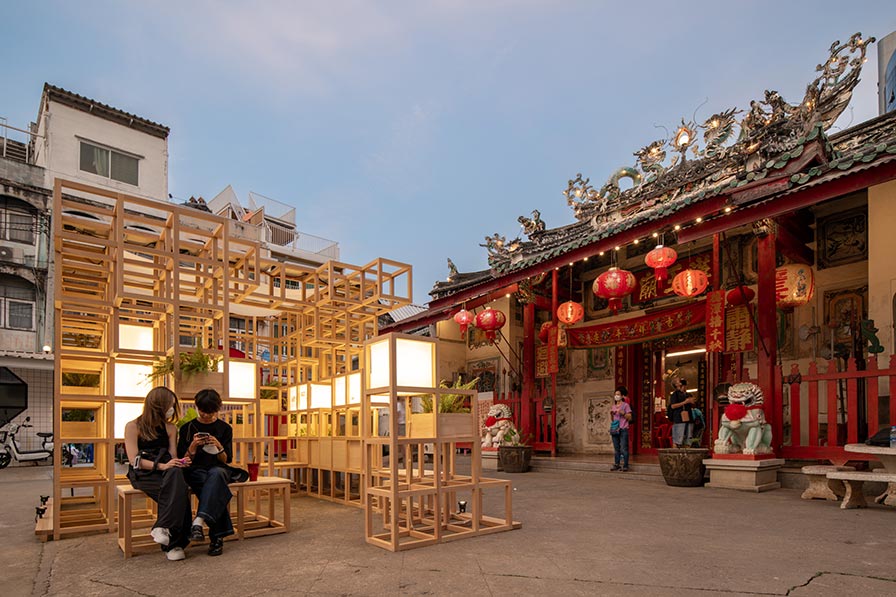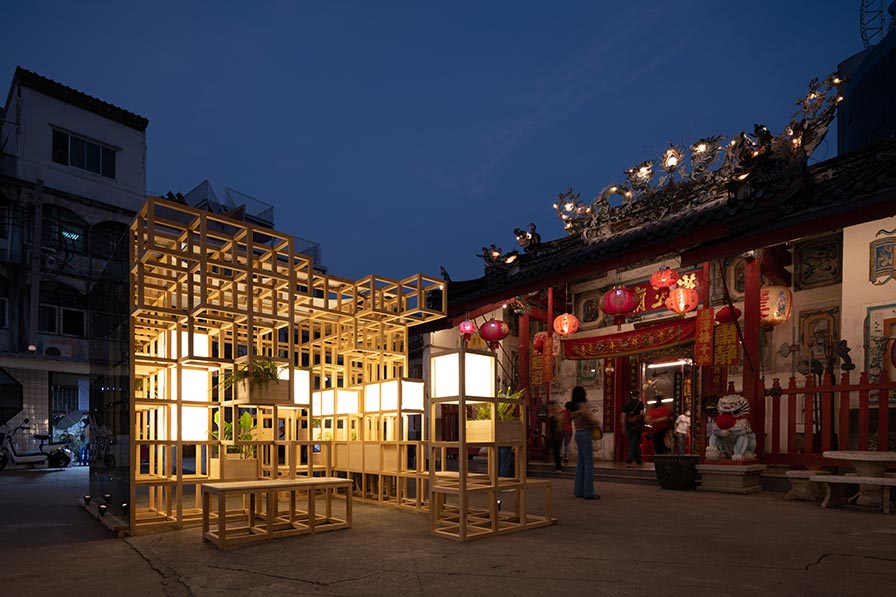 Photo credits: Weerapon Singnoi