Nikken Sekkei Experts Speak at 109th Zak World of Façades Conference
(TOKYO) – Two Nikken Sekkei professionals delivered the keynote address at the 109th Zak World of Façades Conference in Riyadh, Saudi Arabia, on December 12.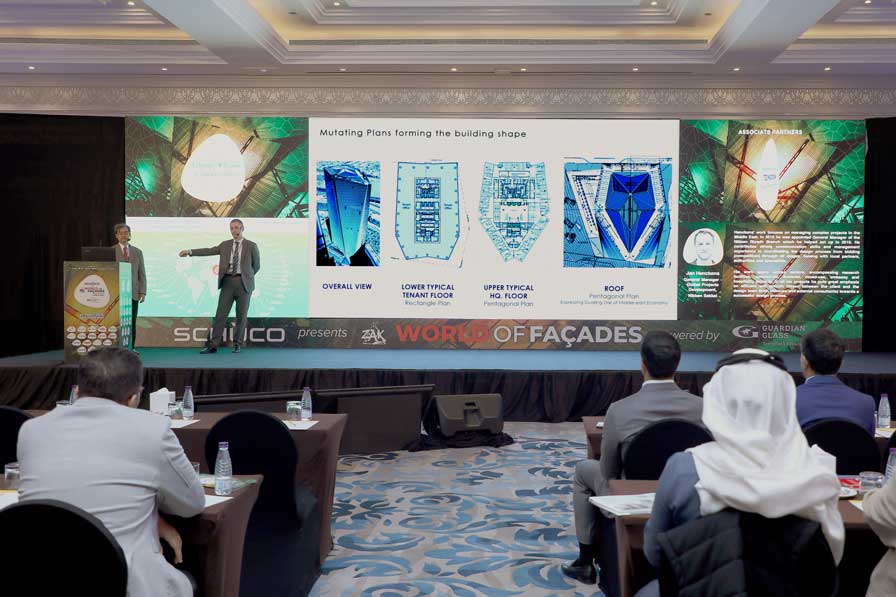 (Photo by zakevents)
Takamori Yamazaki, Executive and Design Fellow at the firm, along with Jan Henckens, General Manager of Global Design Department, spoke on the topic, "Effective Shading with Fine Details - Multifunctional Integrated Façade Design".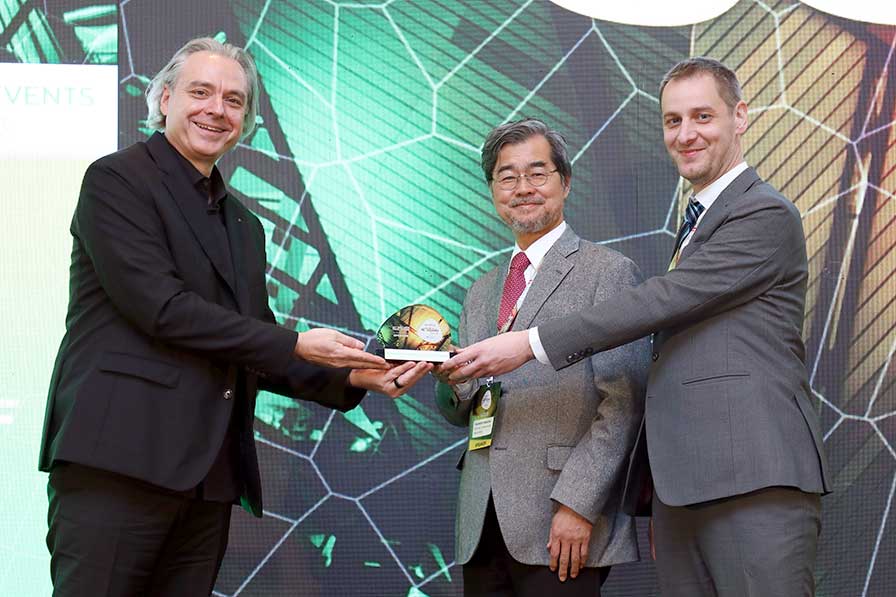 (Photo by zakevents)
The pair used the occasion to introduce the design rational and engineering features behind the façade of the new Tadawul Tower in Riyadh. Nikken Sekkei serves as Architect and Engineer in a Lead Consultant capacity for the project.
The talk explored the means of treating the façade as more than just a "skin" but also as an integral part of public area interiors. Set to open in 2023, the 200-meter high Tadawul Tower is projected to be one of five landmark high-rises at the heart of King Abdullah Financial District (KAFD), and will host the Saudi Stock Exchange along with major banks and financial institutions. The project won International Property Awards' 2013-2014 Best International High-rise Architecture prize.
About Zak World of Façades:
Zak World of Façades is a one-day international conference series on façade design and engineering held in multiple locations and dates around the world. It is currently being organized in over 30 countries.